Our Art's Store is located directly beside the Tavern. Stop in to say hi and browse our selection of goodies and clothing. And while we marvel at the speed at which we can click a button and have something delivered to our doorstep, we prefer the old fashioned face-to-face transaction. Our merchandise is only available for purchase, in-person, at our Glen Arbor store, which is open daily.
ART'S WEAR
– Find everything from hats, t-shirts, sweatshirts and more!
T-Shirts
Sweatshirts & Hoodies
Hats
Kids' Wear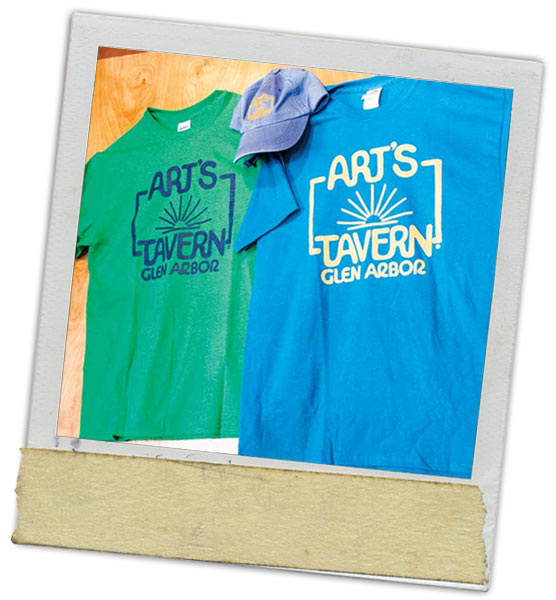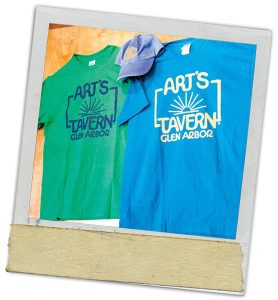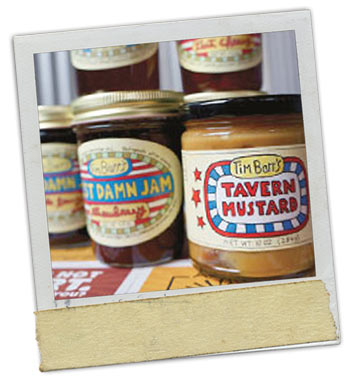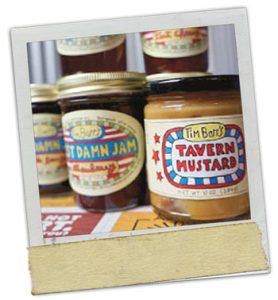 ART'S JARS
– Pick up your favorite Art's Tavern products – locally sourced and packaged right here in Glen Arbor – and other goodies from nearby friends.
Tim Barr's Best Damn Jam: Tart Cherry, Strawberry, Blueberry
Tim Barr's Tavern Mustard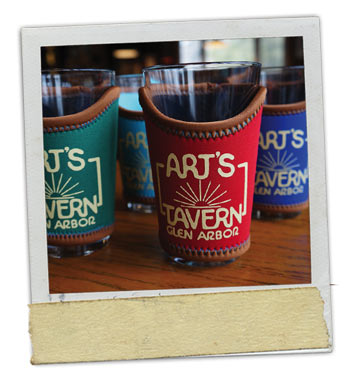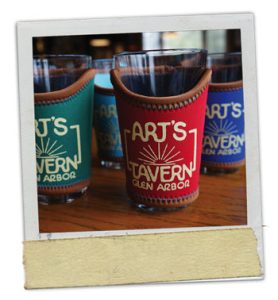 ART'S GOODS
– Looking for that special gift or something for the cottage? Check out our collection of signs, glassware and goodies!
Glassware & Mugs
Growlers
Coozies
Art by Jim Hilton
Dennis Gerathy Signs
Puzzles