At Art's
Some Things Never Change.
We're always here for you. We always responsibly comply with CDC and Health Department guidelines to assure our staff and customers remain safe and healthy. And as always, we only accept cash and personal checks with proper ID.
No separate checks.
No smoking.
No Party Poopers.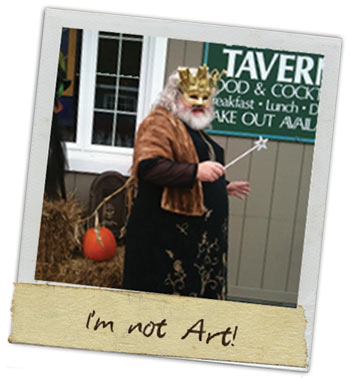 IT ALL STARTED IN 1934… (AND HERE'S WHERE ART COMES IN!)
Art's Tavern has been Glen Arbor's neighborhood gathering place since opening its doors in 1934. But, to tell the full story, we should probably go a little bit earlier to when it was owned by Frank Sheridan and called the Blue Goose. In 1926, Frank built the saloon, and served beer through the Depression. The establishment prospered until Frank's untimely death in 1934 from accidental electrocution (he was trimming the oak tree next to the saloon and made contact with a nearby power line). Enter Art Sheridan – Frank's son – who renamed the bar for himself. Art's Bar became Art's Tavern, while enduring renovation, electrical fire (we are very careful about electricity these days!) and rebuilding to the flat-topped brick and concrete building we all know and love today. Art Sheridan died in 1970 and his wife, Mary, ran things for the next 16 years. After a shift in ownership in the mid 80s, the current owners, Tim Barr & Bonnie Nescot, purchased Art's Tavern in 2000. And they've been at the helm ever since. When not taking a role in the day-to-day management of the place, Tim is often found inside, sitting with regulars at the bar or chatting with visitors over lunch. He's also the one who is regularly mistaken for Art, to which he'll simply reply: "I'm not Art!" Meanwhile Tim's wife, Bonnie, is the one who helps make it all tick – she handles the books and everything office-related.
DID YOU KNOW? (ART's FUN FACTS!)
Every year we close down and do a deep clean of the place – including the hundreds of college and sport pennants that cover our ceiling. Each is removed, cleaned and put back up in a different place.  Bring us one from your alma mater or favorite team and we'll put it up with the rest – then it'll be up to you to come back every year to look for it!
Don't worry, your memory isn't failing you… The pool table that was there when you last visited is still there, it's just hiding! Since we're limited in square footage, we had the floor dug out and a custom-built hoist installed that lifts and lowers our pool table, depending on whether we need the additional seating. Come in the summer and it's likely below ground, but come in the winter and there'll likely be a good game of 8-ball happening, right in front of your eyes.
We have a two-headed, stuffed fish that watches carefully over Art's – there's a good story to go with it, just ask Tim!
Art's stays open during a power outage (we'll show that electricity after all!). Our onsite generator provides enough juice to keep the tavern bathed in light and, more importantly, the beer cold and the tots frying.
We have our very own water treatment plant, located right behind the restaurant. Yet another story that Tim loves to tell!